EDINBURGH FRINGE 2017!
God Bless Merica: because it'll take a miracle to fix it.
Laughing Horse – Espionage (Bunker), 3-27 Aug, 6:15pm
.
.
.
.
.
.
LOLympics 2017 co-host w Martin Mor
Stand 3, 4-27 Aug (not 14), 10:30pm
_______________________
Bronston Jones' motto, mantra and podcast is "Life's Short. I'm Not!" Bronston talks to people who are living life larger than life.
_______________________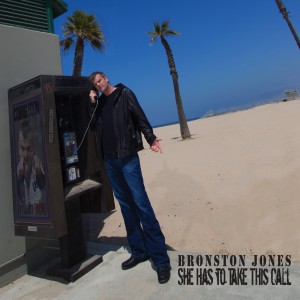 ALBUM: Bronston Jones – She Has to Take This Call
Audio download: iTunes or cdBaby!
WARNING: Explicit Content

Video download:
Amazon

CD & DVD:
Bronston.com/merch
________________________

"Certifiably unique." – LA Weekly
"Hilarious" – WELO Venice
"3 to See" ThreeWeeks (2012 EdFringe solo)
★★★★★ Chronicles of a Nerd (2012 EdFringe solo)
★★★★ ThreeWeeks (2013 EdFringe LOLympics)
★★★★ ThreeWeeks (2012 EdFringe LOLympics)
________________________
"Life's short. I'm not!" is more than just a pun for this 6'7", 245 lb, hairy giant; it's his motto, mantra and mission statement, meaning "Tall or small, LIVE LARGER THAN LIFE!" After leasing his soul to advertising for several years, Bronston's back at the mic doing what he loves most — Saying Something without Selling Anything.
L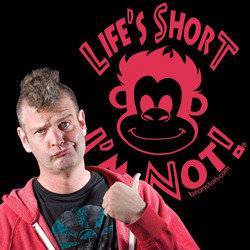 A Weekly called him "certifiably unique." Bronston says it as he sees it, pulling punchlines from his politics or his pants – not politicians pants – he's not filthy.
Bronston's first CD, "She Has to Take This Call" was recorded at his home show Venice Underground Comedy. Bronston and Matt Devlin started VenUground in 2011. It quickly became one of LA's top stand-up shows (LA Weekly: Best of LA 2012, Argonaut: Best of Westside 2016). Each week, a SRO crowd fills an historic Prohibition Speakeasy to laugh. VenUground has hosted Bill Burr, Bryan Callen, Tom Rhodes, Margaret Cho, Jay Oakerson, Bret Ernst, Jim Jefferies, Eddie Ifft, Greg Fitzsimmons, Hannibal Buress, Jerrod Carmichael, Eleanor Kerrigan, Ian Edwards and 100s more.
For the last six years, Bronston performed at the Edinburgh Fringe, the world's largest arts festival in Scotland. He's played many of the top clubs in US and UK. Bronston's stand-up has been featured on Rooftop Comedy and ComedyTimeTV. He's acted in TruTV's "All Worked Up," charity spots for UNF–KTHEGULF, plus commercials for Nike, Telenet and other things he'd never buy. Bronston is a guest on numerous radio shows & podcasts, and he sometimes blogs for Huffington Post Comedy.
Behind the camera, Bronston produced or directed 300+ commercials & music videos. He's directed Olympians, Whoopi Goldberg, Kathy Griffin, Tommy Lee, NASCAR drivers and NFL All-Stars. Bronston directed Uncle Kracker's Top 20 video "Drift Away." He wrote and directed the award-winning short "MaxiDoodles," which skewered the ad biz—garnering even more ad work. Irony is awesome! Bronston produced the NYC shoot for the feature film "W.E." directed by Madonna. He production managed HBO specials for David Brenner, Sandra Bernhard and Jerry Seinfeld. Jerry's opened with a funeral for his retired material: Carlin, King, Leifer, Leno, McMahon, Reiser, Shandling, Wallace and Larry Miller were there! Bronston too (well, in production moho) — inspiring! And perhaps why much of his material deals with death… Or celebrating this short but amazing life!